16th Annual Chocolate Festival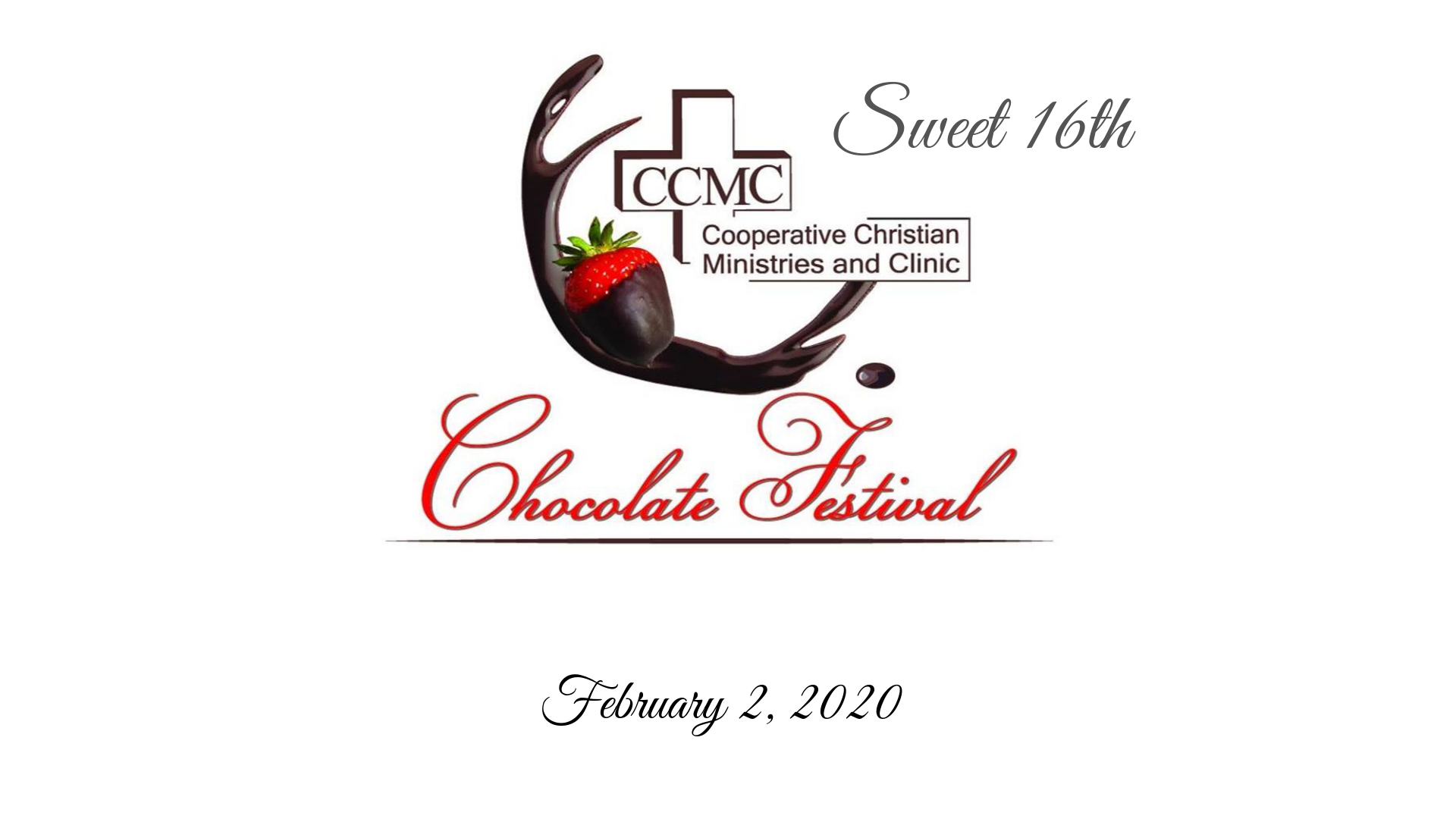 CCMC's Sweet 16th Annual Chocolate Festival is a Chocolate Lover's dream come true! NOTE: We have a NEW TICKET ADMISSION PROCESS! In order to alleviate congestion, there are TWO General Admission times to choose from - Admission from 12:30-1:30pm and from 1:30pm to 2:30pm. VIP Tickets provide a private dining room and extra attention. Please note, due to liability issues, there is no valet parking included with VIP tickets this year. There will also be a silent auction and plenty of fun! Tickets may be ordered here. They also may be purchased at Embassy Suites, 400 Convention Blvd in Hot Springs or at CCMC, 133 Arbor Street, 9am-3pm until Friday, Jan 31st.
Come for the delicious chocolate provided by fabulous chocolatiers to support CCMC's mission of serving those who are under-resourced in our community through our poverty reduction programs, charitable clinics, and case management.