16th Annual Chocolate Festival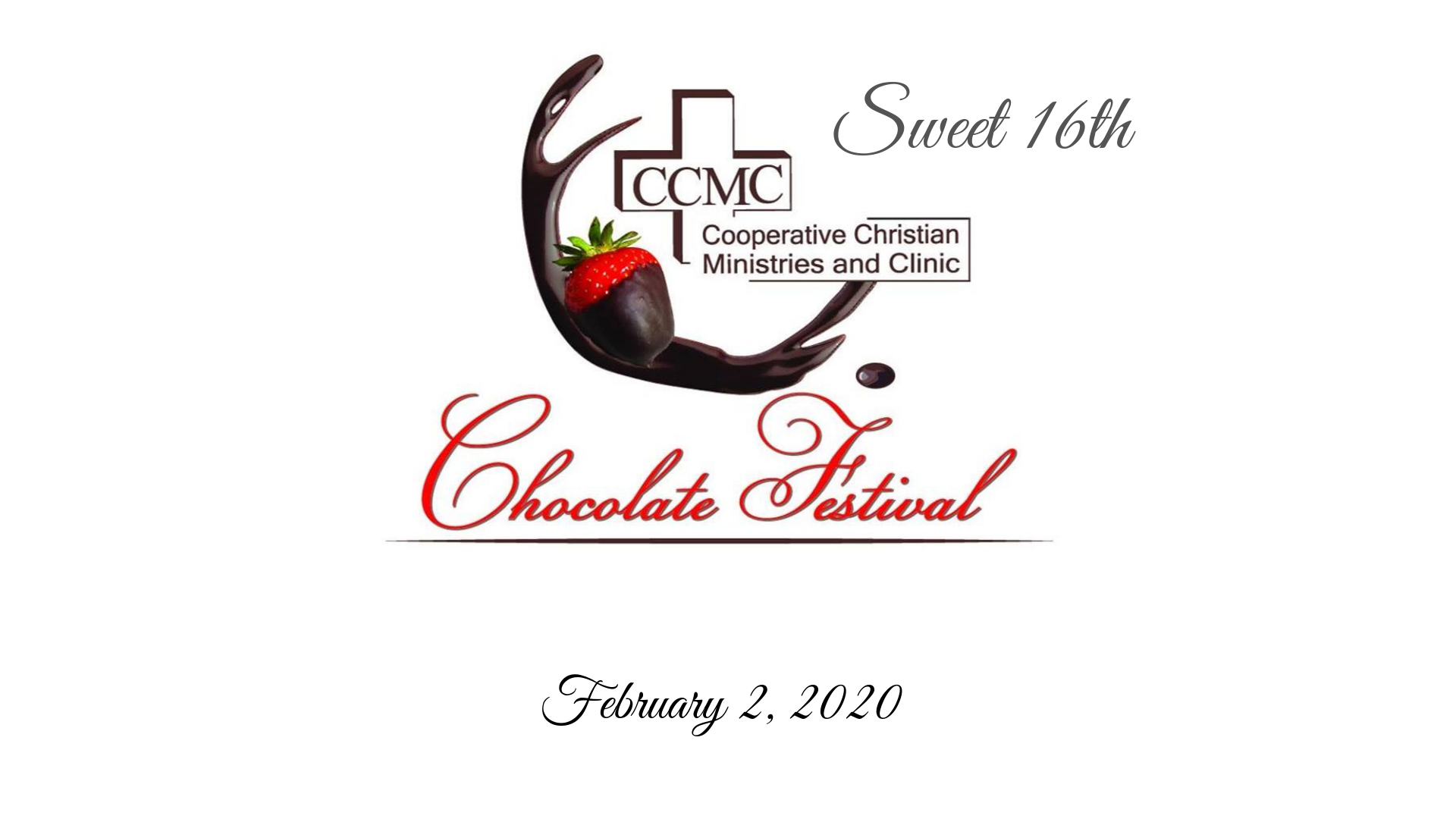 CCMC's Sweet 16th Annual Chocolate Festival is a Chocolate Lover's dream come true! NOTE: We have a NEW TICKET ADMISSION PROCESS! In order to alleviate congestion, there are TWO General Admission times to choose from - Admission from 12:30-1:30pm and from 1:30pm to 2:30pm. VIP Tickets provide a private dining room and extra attention. Please note, due to liability issues, there is no valet parking included with VIP tickets this year. There will also be a silent auction and plenty of fun! Tickets will be pre-sold and purchase deadline is January 27th.
Come for the delicious chocolate provided by fabulous chocolatiers to support CCMC's mission of serving those who are under-resourced in our community through our poverty reduction programs, charitable clinics, and case management.