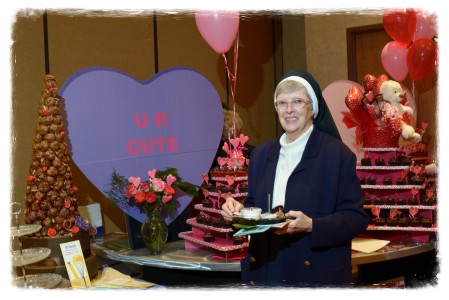 The 15th Annual Chocolate Festival brings together a room full of chocolate treats prepared by the finest restaurants, bakeries, and shops in Hot Springs, all waiting for you to enjoy at the Embassy Suites (400 Convention Blvd) in Hot Springs, Arkansas on February 3, 2019 from noon-2pm! Partaking in these delicious delicacies also includes enjoying local entertainers and a fantastic silent auction offering such items as vacation getaways, gorgeous works of art and products made by local artists, gift certificates for everything from dining to a day at the spa, and so much more! 
And while you, your friends and families are enjoying this divine festival, you'll also be supporting CCMC's charitable medical, dental, vision, and pharmacy clinics for the uninsured and under-insured, as well as case management and Getting Ahead classes to help individuals move from poverty to a more stable and secure future. 
Tickets to the 15th Annual Chocolate Festival would make GREAT stocking stuffers AND fantastic Valentine's for all the sweet loves in your life, too.
Tickets are $15 in advance ($20 at the door), and VIP tickets are $50. VIP ticket holders receive valet services and will be served in the VIP lounge with easy access to the silent auction. Click Here to order your tickets today! Tickets ordered online will be delivered via email and then you check in upon arrival. Tickets may also be purchased from CCMC at 133 Arbor Street or Embassy Suites at 400 Convention Blvd. 
The Chocolate Festival is hosted by Embassy Suites of Hot Springs, who has been our host for 15 years! Saweeeet!! Come join us and DEVOUR CHOCOLATE for CHARITY!
---
15th Annual Chocolate Festival