Due to the current coronavirus crisis, all Getting Ahead classes have been cancelled until further notice. Click Here for information about Getting Ahead,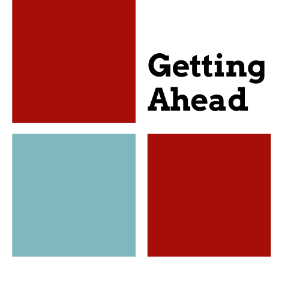 ​​​​​​​
Tired of struggling to make ends meet?
Feel like the system is setting you up to fail?
Ready to get ahead instead of just get by?
Want to learn about resources that could change your future?
Do you care about others who suffer in our community, but don't know what you can do about it?
---
Getting Ahead is a free step-by-step class to help you discover what keeps you stuck and then helps you to figure out a plan to create a more stable life and future for yourself and your family.
Here's what you can expect from Getting Ahead:
Learn to build relationships that will help you succeed
Learn that money is only 1 of 11 resources that can keep you stuck
Become an investigator of your own life
Develop a workable plan to move forward that is unique to you
Discover how conditions in your community impact you and your family
Learn to recognize and understand the "hidden rules" to help you get ahead
Gain skills that will give you confidence for greater success
Move beyond wanting change to actually making real change happen for yourself and your family
The first step is to contact our Getting Ahead Coordinator. You will complete an application, meet with our Getting Ahead staff and learn more about upcoming class schedules. In Getting Ahead, you will participate in 14 weekly classes that include a free meal and a gift card for each session you attend.
Classes are held at various locations throughout the year. At the conclusion of each class' semester, there will be a graduation ceremony to recognize your hard work and celebrate your accomplishments.
Once you graduate, CCMC helps you keep on track with our Staying Ahead program meant to give you encouragement, fellowship, and share community information, such as job postings and other opportunities.
Contact CCMC's Getting Ahead Coordinator for more information by calling 501-318-1153 x303 or click here to email. 
Click Here to download a Getting Ahead Application.
Watch the video below to see how three generations of one family have stability thanks to Getting Ahead.