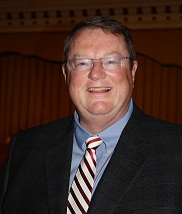 CCMC began in 1997 as the Charitable Christian Medical Clinic under the vision and direction of founder, Dr. John Wayne Smith. We briefly called the Garland County Health Department home for our first night clinics where medical services were provided to those who could not otherwise afford it.  We soon relocated to 133 Arbor Street, a medical clinic facility that suited our needs perfectly.  Over the years, community needs increased and, in response, our medical services expanded to include medical, dental, vision, pharmacy, and case management services.
In 2014, we changed our name to Cooperative Christian Ministries and Clinic as we recognized that a core issue faced by those who required our assistance is poverty. With this name change and awareness, we expanded our mission to teach those who are in or near poverty to build new resources for a more sustainable future through our Bridges Out of Poverty Initiative.
Our entire community is impacted when people live in poverty. CCMC is committed to make a difference by not only offering Getting Ahead classes to help break the cycle of generational poverty, but also by educating businesses and community leaders regarding the issues associated with poverty and how it affects everyone. We continue to provide charitable health care services to those who are uninsured or under-insured and partner with many local physicians, hospitals, and other service providers to relieve suffering and improve the quality of life for people in need.